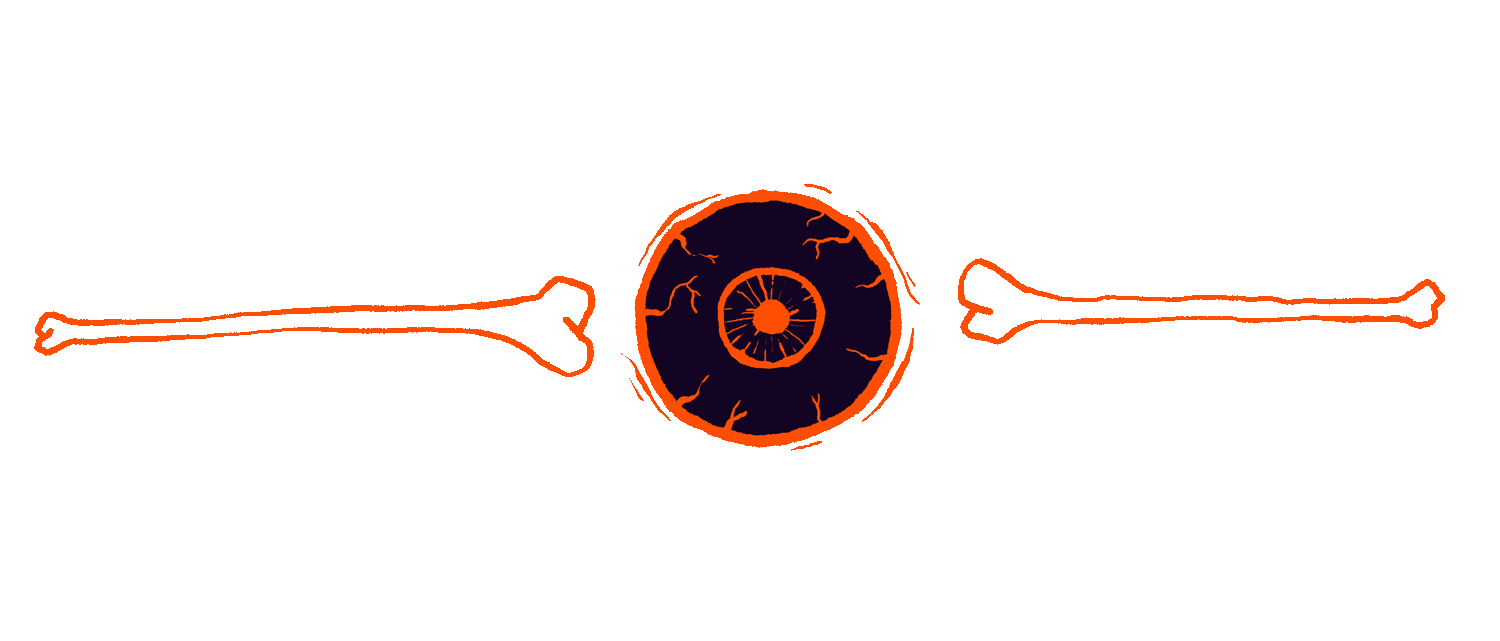 Cooper Andrews is an American actor best known for his role as Jerry in The Walking Dead (76 episodes from 2016 - 2022), and as the voice of Aquaman in the mini-series Aquaman: King of Atlantis on HBO MAX.
​
He was also in Jester Must Die, Madden NFL 21, Shazam! (2019), MAMBA, Den of Thieves, Thin Ice, Darlin', and Halt and Catch Fire, with appearances in Hawaii Five-0, The Red Road, Your Pretty Face is Going to Hell, S.W.A.T., NCIS: Los Angeles and Shazam! Fury of the Gods (2023).
​
Autograph Fee: $40 / Selfie: $40 / Combo: $60
Appearing Saturday & Sunday
Table No. SG8
Kirk R. Thatcher is an Emmy award winning writer/producer, an award winning television, commercial and viral video director, as well as a creature maker and designer for both films and television.

Kirk grew up in Los Angeles, and was making films by the age of 10, all involving creatures, space ships or broad comedy. Self taught in the field of Creature Effects he began at age nineteen working at Industrial Light and Magic, designing, creating and puppeteering creatures for blockbuster films such as, Return of the Jedi, Star Trek II, Star Trek III, E.T., Poltergeist, and Gremlins. He was also an associate producer on Star Trek IV, in which he had a memorable cameo as the Punk on the Bus, rocking out to the Punk anthem he both wrote and sang, called, "I HateYou!"

Kirk has co-written several Muppet films including Muppet Treasure Island, and directed four television movies: The Muppets Wizard of Oz. He was Supervising Producer on the Emmy Award winning ABC series, Muppets Tonight, and co-producer on the ABC series Dinosaurs, on which he designed most of the characters, working closely with one of his mentors, the Muppet's creator Jim Henson. As well as his long form work, Kirk has directed over thirty Muppet commercials and web shorts including, Muppet's Bohemian Rhapsody, which has been viewed over 72 Million times, and all of Neil Patrick Harris' web comedy series, "Neil's Puppet Dreams".

More recently, Kirk was one of the three regular judges on the Syfy channel series, "Jim Henson's Creature Shop Challenge". In 2018 he created and Executive Produced a series for Netflix entitled, "The Curious Creations of Christine McConnell" with Christine McConnell and the Jim Henson company. Recently Kirk Directed "Muppets Haunted Mansion" (2021) on Disney+ & also starred in the Marvel Special: "Werewolf by Night" (2022) on Disney+.
​
Autograph Fee: TBA
Appearing Saturday & Sunday
Table No. SG7
Lisa Wilcox is back acting full time after raising her boys and married to corporate world for a couple decades. Born and raised in Missouri, she has performed in over 100 film, television, commercial and theatre productions. Lisa started her career in Equity Waiver theatre then completed her Bachelor of Arts degree at UCLA while also studying Grotowski. She has always been serious about exploring how to express a character to full believability and thus hopefully touch the audience indefinitely. For her, making this impression is all that matters. Though Lisa may be best known for Alice Johnson in "A Nightmare On Elm Street 4, The Dream Master" and N5, The Dream Child, the other characters she has played in her career run a full gamut – from nuns to prostitutes. Her agent quotes, "A true chameleon actress." Let's not also forget her role as Yuta on "Star Trek, The Next Generation". Rather infamous as the "Assassin," Yuta is a "property" on the Star Trek, The Next Generation Monopoly board.
Lisa recently completed "The Watcher of Park Avenue" and "The Quiet Room."
​
Autograph Fee: $40 / Selfie: $40 / Combo: $60
Appearing Saturday & Sunday
Table No. SG11
Miko started his acting career in a public service announcement when he was 22 months old and followed that up by appearing in his first feature film at 27 months old. Since that early start Miko has consistently been one of the busiest young actors in Hollywood. Miko is best known on film for his dramatic portrayal of an autistic boy opposite Bruce Willis in the blockbuster hit Mercury Rising (1998). In addition, Miko has also starred on film in Spawn (1997), Zeus and Roxanne (1997), Apollo 13 (1995), Kindergarten Cop (1990) and Pet Sematary (1989). In addition, Miko has also appeared in numerous television movies. He has also been a series regular, recurring character or guest star on many television series including Baywatch (1989), Touched by an Angel (1994) and The Nanny (1993). Miko received an Emmy certificate for his participation as the voice of "Tommy" in the number one rated Fox animated TV series Life with Louie (1994). His other voice-over credits include the voice of "Sly" and "Witt," twin babies in the feature film Baby Geniuses (1999).
Miko also starred famously in Wes Craven's New Nightmare (1994) as "Dylan". Now Miko is reprising his role as "Dylan" starring in Dylan's New Nightmare: An Elm Street Fan Film (2023)!

Miko is of Native American heritage and his name means "Chief" in Chickasaw. Miko is also a beekeeper and counts his 30,000 bees as pets.
​
Autograph Fee: $30 / Selfie: $20 / Combo: $40
Appearing Saturday & Sunday
Table No. SG10
Naomi Grossman was a 2018 Primetime Emmy nominee for "Outstanding Actress in a Short Form Comedy or Drama" for her role in Ctrl Alt Delete. Best known as the first crossover character, the fan-favorite "Pepper" on FX's American Horror Story: Asylum & Freak Show, Naomi also appeared as a new character, the Satanist "Samantha Crowe" in the eighth season, Apocalypse. Naomi made #5 of IMDb's "Top 10 Breakout Stars" after her STARmeter skyrocketed to #1, making her the most searched in its entire 8 million person database. Huffington Post, The Wrap, Screen Rant, and Syfy all ranked Pepper among "The Best AHS Characters Ever;" MTV named her their "#1 Good Guy;" Uproxx, their "#1 Most Tragic;" Geek Insider, a "Top 5 Most Underrated AHS Performer," and Entertainment Weekly called her being cast in the role "The Best of 2012." Fans may also recognize her from cameos in the following feature films: Table for Three, The Chair, 1BR, Sky Sharks, Bite Me, Painkillers, The Lurker, Murder RX, The Portal, Preacher Six, An Accidental Zombie (Named Ted), and Fear, Inc. Naomi graduated in theatre from Northwestern University, and is a former member of the Groundlings Sunday Company.
Autograph Fee: $40 / Selfie: $30 / Combo: $60
Appearing Saturday & Sunday
Table No. SG4
Matthew Patrick Davis is an actor/songwriter/musician who most recently portrayed "The Mother" in 20th Century Studios' hit horror film, "Barbarian." As a songwriter, he has co-written & produced songs for the upcoming season of "The Ghost and Molly McGee" on the Disney Channel and "T.O.T.S." on Disney Junior alongside series songwriter, Rob Cantor. He was also commissioned to write a children's album, "I Love My Dog," for the screen-free audio device, YOTO Player. He's written music and lyrics for a number of comedic songs and musicals for the Upright Citizens Brigade Theatre, the San Francisco SketchFest, and his YouTube Channel, including most recently, "PUN-OFF: A Musical Inside the High-Stakes World of Pun Competitions." His YouTube video "Nightmare Before Christmas Live" has over 5M views and counting. As an actor, he made his Broadway debut in the musical revival, "Side Show," directed by Bill Condon.
Autograph Fee: $40
Appearing Saturday & Sunday
Table No. SG9
All Guests Subject to Change.